---
What are the advantages and disadvantages of truss manipulator
---
Truss manipulator is a kind of rectangular coordinate manipulator walking on the truss. The truss manipulator is generally X, Y, Z axis, and equipped with turret gripper to achieve accurate machine tool clamping and receiving.
What problems and advantages and disadvantages will we encounter in practical application? Let's briefly summarize:
1、 Advantages of truss manipulator
1. It is made of high-strength structural steel, with high overall strength and is not easy to shake. The roller guide rail movement mechanism has extremely strong bearing capacity and excellent rigidity.
2. The installation and adjustment requirements are low. Compared with the complicated joint robots, the structural design is easy for people to understand, operate and maintain.
3. The service life is long, and the sliding block of ordinary linear guide is not easily damaged due to the influence of machining accuracy and lubrication.
4. It can be configured as a full closed loop system, that is, it can detect whether the command sent by the manipulator control system is consistent with the actual position in real time (such as non full closed loop, gear damage, etc., the actual movement is not accurate, and the control system cannot perceive it). When the Z-axis detects falling, it can be mechanically locked to prevent safety accidents.
5. It is easy to maintain, and the guide rail is extremely easy to maintain, even if it is damaged or replaced.
6. Truss manipulators are generally mounted above the equipment and do not occupy ground space, which is more convenient for workshop planning and operation.
7. The cost performance ratio is high. Compared with the joint robot with the same load, the cost of truss manipulator is lower.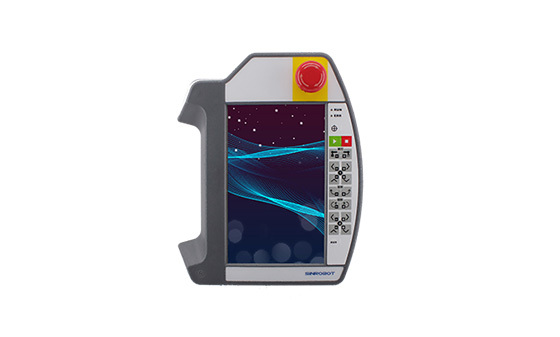 2、 Disadvantages of the truss manipulator The height and length of the truss manipulator, as well as the movement stroke of the manipulator, are generally customized according to the width and height of the machine tool profile and the structural dimensions of the machine tool. This characteristic of the truss manipulator makes it applicable to only one machine tool or to machines with similar overall dimensions (no more than 100mm difference) and similar structures. The major disadvantage of truss manipulator is its poor versatility. Linhai Xinrui Electronic Technology Co., Ltd. has been engaged in the control of injection molding machine manipulator and truss manipulator for many years, and has gathered a group of strong R&D, production and marketing teams. At present, we have developed and produced a series of products such as rotary arm control system, single axis control system, two axis control system, three axis control system and six axis control system.